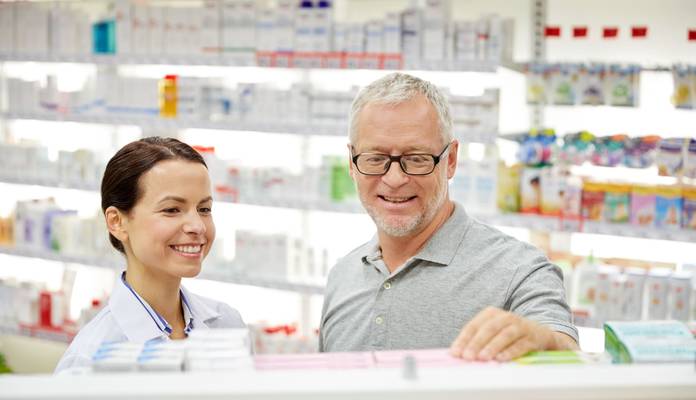 Services for Patients
Did You Know?
Speciality Care is offering new services for speciality medications for Crohn's Disease, Hepatitis C Virus, Hypercholesterolemia, Multiple Sclerosis, Oncology, Osteoporosis, Psoriasis, Rheumatoid Arthritis, and Ulcerative Colitis.

If you are taking any specialty medications for the above conditions, we can help you by:

Determining your insurance coverage and co-pay amount
Utilizing co-pay cards –– we make sure you pay the lowest amount possible!
Helping you to learn how to properly inject your medication
Calling you when it's time to refill so you don't miss a dose!

Our pharmacists are readily available to help you with any questions about your speciality medications. Ask us how to transfer you speciality medications today!
Services for Prescribers
Patients who require speciality medications deserve and need face-to-face personal attention. The high costs of speciality drugs, unfamiliar ways of administration (such as self-injections), and fears about possible side effects are often overwhelming for patients. Our pharmacists are trained and ready to help.
Leave It to Us to Handle
Our patients care coordinators work on behalf of the patients and act as a centra point of contact between you, the patient, and insurance companies. We assist with intake coordination, benefit investigation, prior authorization, co-pay care, and manufacturer support enrollment and foundation assistance.
High-Touch, Patient-Centric Care
Patients can have the peace of mind that comes with a friendly face and personal advocate for their specialty medications. Patients can call or stop by directly at our local pharmacy. Our pharmacists can answer any questions before, during, and after medications are filled, as well as provide injection training on-site. Face-to-face interactions with pharmacists help to monitor side effects and patient compliance. Patients benefit from the continuity of care and convenience that comes from filling all prescriptions at one location.
We Work to Get Your Speciality Medications Quickly — and Help You Stay on Track
Because specialty medications are typically very expensive, insurance companies may impose prior authorization or approval before use. We'll help you get the medication your doctor has prescribed at the lowest possible cost.
We work behind the scenes for you by:
Determining your insurance coverage and co-pay
Utilizing manufacturer co-pay cards to reduce prescription cost
Enrolling you in available foundation assistance programs to help cover high out-of-pocket costs
Transferring the prescription to your insurance-required pharmacy, if necessary
Providing refill reminder calls to help keep you on schedule with therapy
Following up to answer any questions after you've started the medication
Our Pharmacists are Trained and Ready to Help
Our pharmacists will explain the proper administration of your medication and can personally answer any questions about its use. After pick up, you're just a phone call away –– or simply stop by to talk in person!
Personal Attention for Your Drug Therapy
Education on your medication and how it works to manage your condition
In-person injection training
Address any concerned about side effects and adverse events
Specialty Medication Products
Crohn's Disease
Hepatitis C Virus
Hypercholesterolemia
Multiple Sclerosis
Oncology
Osteoporosis
Psoriasis
Rheumatoid Arthritis
Ulcerative Colitis
HIV